Voice production and audio design in finest quality above the roofs of Berlin
iksample studio was founded in 2003 in the center of Berlin and has since become a fixture for voice production and audio design.
No matter how large or small, we can take care of all aspects your audio project from initial casting to the final mix.
Moving into our newly built Friedrichshain studio in 2015 gave us scope to expand and be even more versatile with clients and artists enjoying a stunning view over Berlin's bustling media hub on the river Spree.
Our experienced team of multi-lingual experts for voice and sound will bring complex productions reliably and cost-effectively to life. Leave your game localisation, audio post production, tv documentary, corporate to-picture, audio post or event sound design in our capable hands – we are always looking forward to rise to new challenges and make for a smooth, polished and pleasurable production experience.
Voice production:

Corporate Videos
Product Videos
Radio/TV Commercials
Documentaries
IVR (Interactive Voice Recording)
Navigation Systems
ADR (Additional Dialogue Recording)
E-Learning
Podcasts
Audioguides
Games:

Dialogue production
Localization
Trailers

Audio and post production:

Mixing TV R128, Film 5.1
Sound Restauration
Foley and Sound Effects
Sound Design
Event Sound
Casting:

Extensive Voice Talent Database
Native Foreign Language Voices
Auditions / Test Recordings

Voice Direction:

Games
Documentaries
Corporates
ADR (Additional Dialogue Recording)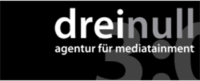 Hardware

Microphones: Brauner, Neumann, Audio Technica, Shure, Sennheiser, Electronic Voice

Monitorspeaker: Geithain, Genelec, Yamaha

Preamps & Outboards: Avalon, RME, Lexicon, DBX, Line

System: Apple Mac Pro/ MacBook Pro, Metric Halo, RME, Motu

Instruments: Yamaha Grand Piano C5, Vox/Fender Guitar amps, Gretsch Drumset
Software
DAW: Pro Tools 12, Logic 10
Plug-Ins: Waves Diamond, Izotope RX5, Altiverb 7, PSP
Instruments: Native Instruments Komplete Ultimate,
Vienna Symphony Library
System/Admin: Mac OSX 10.11 El Capitan, Soundminer
DAW: Pro Tools 12, Logic 10
Plug-Ins: Waves Diamond, Izotope RX5, Altiverb 7, PSP
Instruments: Native Instruments Komplete Ultimate,
Vienna Symphony Library
System/Admin: Mac OSX 10.11 El Capitan, Soundminer
Hardware
Microphones: Brauner, Neumann, Audio Technica, Shure, Sennheiser, Electronic Voice
Monitorspeaker: Geithain, Genelec, Yamaha
Preamps & Outboards: Avalon, RME, Lexicon, DBX, Line
System: Apple Mac Pro/ MacBook Pro, Metric Halo, RME, Motu
Instruments: Yamaha Grand Piano C5, Vox/Fender Guitar amps, Gretsch Drumset
Software
DAW: Pro Tools 12, Logic 10
Plug-Ins: Waves Diamond, Izotope RX5, Altiverb 7, PSP
Instruments: Native Instruments Komplete Ultimate,
Vienna Symphony Library
System/Admin: Mac OSX 10.11 El Capitan, Soundminer
PHA+PGlmcmFtZSBzdHlsZT0iYm9yZGVyOiAxcHggc29saWQgYmxhY2s7IiBzcmM9Imh0dHBzOi8vd3d3Lm9wZW5zdHJlZXRtYXAub3JnL2V4cG9ydC9lbWJlZC5odG1sP2Jib3g9MTMuNDQ1OTA4NDI3MjM4NDY2JTJDNTIuNTA4ODY4NzE3MDA5MDclMkMxMy40NDc5MDM5OTA3NDU1NDQlMkM1Mi41MTAzNzU0ODQ5ODE0MyZhbXA7bGF5ZXI9bWFwbmlrJmFtcDttYXJrZXI9NTIuNTA5NjIyMTA3NDUyNTQlMkMxMy40NDY5MDYyMDg5OTIwMDQiIHdpZHRoPSIxMTAwIiBoZWlnaHQ9IjQwMCIgZnJhbWVib3JkZXI9IjAiIG1hcmdpbndpZHRoPSIwIiBtYXJnaW5oZWlnaHQ9IjAiIHNjcm9sbGluZz0ibm8iPjwvaWZyYW1lPg==
Show bigger Map
iksample Studio
Pillauer Straße 5
10243 Berlin
Tel.: +49 (0)30 27596559
Email: hello@iksample.de
Skype: iljakoester